Optimizing Your Brain for Personal Development with Nutrition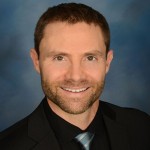 Dr. Arland Hill is the Clinical Director of Complete Care Wellness Center and Wellness Coordinator of Specialty Healthcare and Wellness, multi-disciplinary clinics in Houston, TX. He is a doctor of chiropractic and a Board Certified diplomat of the American Clinical Board of Nutrition. He has been practicing since 2003 and lecturing professionally since 2008 with a clinical focus on the use of science-based natural therapies for the management of chronic diseases.
Dr. Hill's clinical focus is addressing the effects of a modern lifestyle on health.  It is clear that the further away we have moved from our traditional lifestyle practices, the greater the prevalence of chronic diseases and the symptoms that lead to them.  Dr. Hill has shown over the last decade that combining the benefits of the Paleo Lifestyle with the most current clinical assessment methods results in outcomes that are literally life changing.  His novel approach to a Paleo Lifestyle helps achieve results that prevent the feeling of giving up your modern way of life.  As his patients agree, Dr. Hill's approach has helped them regain their health and sharpen their brains.  His goal is to help patients overcome and prevent Modernosis, a term he coined highlighting the ill-effects of a modern lifestyle on health.
---
Comments
comments