Discover your Passion and Using your Goals to reach your dreams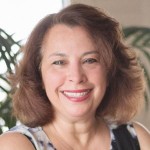 Lily Jensen left her very successful career in the corporate world to follow her heart and pursue her soul's mission, which is to create more abundance in the world by helping others to realize, embrace and achieve their dreams.
Having achieved her own goals and dreams using these exact techniques, Lily wanted to share these tools with others. She understands that with each happy and fulfilled person, our world becomes a better place and that's what motivates and inspires her!
Lily is certified in the following disciplines: Money Reiki Master, Reiki Master, Advanced Law of Attraction Coach, Master Life Coach, EFT, Quick Pulse Energy and Ho 'Oponopono.
---
Comments
comments