How to stop worrying about "Balance" in your life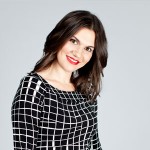 Lori Kennedy is a Toronto based nutritionist, health & wellness business expert, online strategist and mother of 2 who works with health practitioners, healers, coaches and fit pro's who want to startup and grow their purpose-driven businesses.
She's a published author and acclaimed speaker with a real-world approach to entrepreneurship. Her personal philosophy of 'inspired hustle' is built into her online courses and nationwide live events. Lori's The Wellness Business Academy and The Wellness Business Summit, is growing a community of passionate and ambitious health leaders who are working together to achieve the company's 1 million mission.
Lori prioritizes her time and energy on building her business, mentoringpractitioners, working with charitable partners, playing with her kids and building her dream life all on her own terms.
Speaking Topic: How To Create A Group Program In 30 Days Or Less
Tired of trading dollars for hours? Imagine running a group program where you could help 2, 4 or even 12 people in just one hour. It's time to take your unique system, the methods you are currently using with your 1:1 clients and turn that into a leveraged group program using a 1:many model.
If you want to help more people, triple or quadruple your hourly rate and decrease your clients hours then you need to learn how to create a groupprogram. Lori is going to walk you through the exact system she used to create her own group programs that were run in 9 different gyms. In Lori's presentation she will give you a blueprint you can follow to take the work you are already doing and turn it into a small or large group program.
Facebook | Instagram | Twitter | LinkedIn
---
Comments
comments