How To Deal with Self-Sabotage and the Shame Cycle.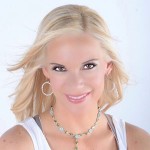 Marcie Peters, CHHC, America's Whole-Life Coach, helps high-achievers AGE BACKWARD!
A holistic nutritionist and speaker, Marcie graduated from the Institute for Integrative Nutrition. She is the founder of The Health and Happiness Guide (www.thehealthandhappinessguide.com) and Transform Your Health World Summit, the host of Transformation TV, is a featured speaker for groups of hundreds and thousands, and has appeared on television, sharing stages with many other thought leaders and world-changers.
Marcie's line of healthy H2 go-nutrition (www.EnjoyH2.com) is being sold online and in healthy venues. Marcie's work has affected thousands of people worldwide.
---
Comments
comments