Know your numbers. It's the key thing for your business to grow, thrive and be profitable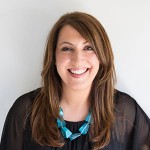 Sylvia Chierchia is a financial empowerment mentor who combines her extensive financial & bookkeeping background with her NLP training to help female business owners get a grip on their finances. Her passion is to help women get their head out of the sand and wake up to their true worth and financial potential.
She provides a potent combination of practical business set up and strategy with money mindset shifts to help women break through unhelpful beliefs around money so that they can finally create the income and business they desire.
---
Comments
comments